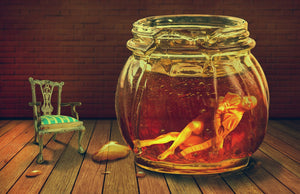 This natural spell is used to bring Positive and Love filled vibes. 
It can be focused on a specific individual or to attract that special future someone.
This jar is prepared by spiritual professionals all initiated in both Spiritualism and Ifa aka Santeria.
Through prayer, power and meditation we assist you in Manifesting your special wish.
Notice: Please be advised no spiritual work can provide guarantees.  Upon Scheduling your appointment request please note that space may not be available we will reach out to confirm or reschedule.
Your appointment can be done Virtually or In Person.