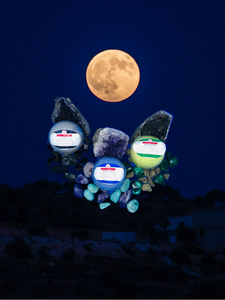 Enjoy a complete spiritual cleansing with our Exclusively Prepared and Blessed Ritual.

Day one : Remove all negative energy and evil eye with the unhexing bath bomb.
Day two : Now that the negativity is removed rejuvenate your aura with the tranquility bath bomb.
Day three : With new refreshed energy manifesting it is the perfect moment to embrace and enjoy the open road bath bomb.
Order includes : 3 Spiritual Bath Bombs & 3 mini ritual candles
Notice : No spiritual service can provide specific or guaranteed results.
Always remember your Faith and Prayer is one of the most important parts of a Spiritual break through.